WHAT REPEATING NUMBERS ARE TRYING TO TELL YOU
Article by Angel Quintana
Do you have a favorite number? A number or number sequence that you see all the time? Do you always wake up at 4:44? What does this mean? Is it mere coincidence, a sign of luck, is the universe really sending you a sign?
The Greek philosopher Pythagoras (570-495BC) believed numbers had souls and magical powers and that numbers ruled the universe and were the highest level of knowledge. He thought of them as male and female, light and dark, even and odd and he is known for believing that "numbers rule all things".
Throughout history numbers have played a role in superstitions, religions, mythology, proving the power that numbers carry. Numbers are repeated in sound, geometry, and are a key foundation to the universe, carrying energetic information. So what is this all about seeing numbers everyday, over and over again, throughout life a repeating number showing up?
Patterns to numbers and numbers showing up over and over is a clue to letting you know that you are in sync with the harmonies of the universe. They can also be a sign or a confirmation that you are in contact with your Angels or Guides and their messages confirming that they are present and thinking of us at that exact moment.
Numbers are a universal language, so our Guides take full advantage in using numbers to communicate with us. Each number or number sequence has a message for us, for example:
111 - your angels are thinking of you! Most people know to make a wish at this time! A spiritual awakening and you are waking up to the divine presence within you
222 - love, acceptance, open up your heart and practice forgiveness
333 - creation and emotion, co-create and manifest with the Divine, explore new parts of yourself
444 - hopes and dreams and that you are on the right path, trust that your wishes will come true
555 - change and letting go, new opportunities will start to present themselves
There are so many numbers and sequences all you have to do is research the ones you are seeing and you will find information that is meant just for you at this time!
If you do see them, what should you do about it? As soon as I see my Angel number coming at me again seemingly "out of the blue" but really so meant to be I like to:
1 :: Stop, quite my mind, and know that my Angels and Guides are communicating with me at this exact moment, tune into their vibration the best I can.
2 :: What numbers did I see and what message are they sending me at this time, find the purpose, the meaning, and my message.
3 :: Thank my Angels and Guides for sending me a message I can so readily relate to and understand.
4 :: Ask my Angels and Guides if they have anything else to tell me at this time? Really try to tune into what they are sending me.
5 :: Be patient, sometimes a message happens right away, other times it's a couple of days later, and sometimes its just what it was…the number and meaning and that's all I needed at that point.
See our most popular kits for connecting with your Angels and Guides to receive signs from them… The Miracle DNA Repair Kit, The Akashic Records, and I am an Empath.
---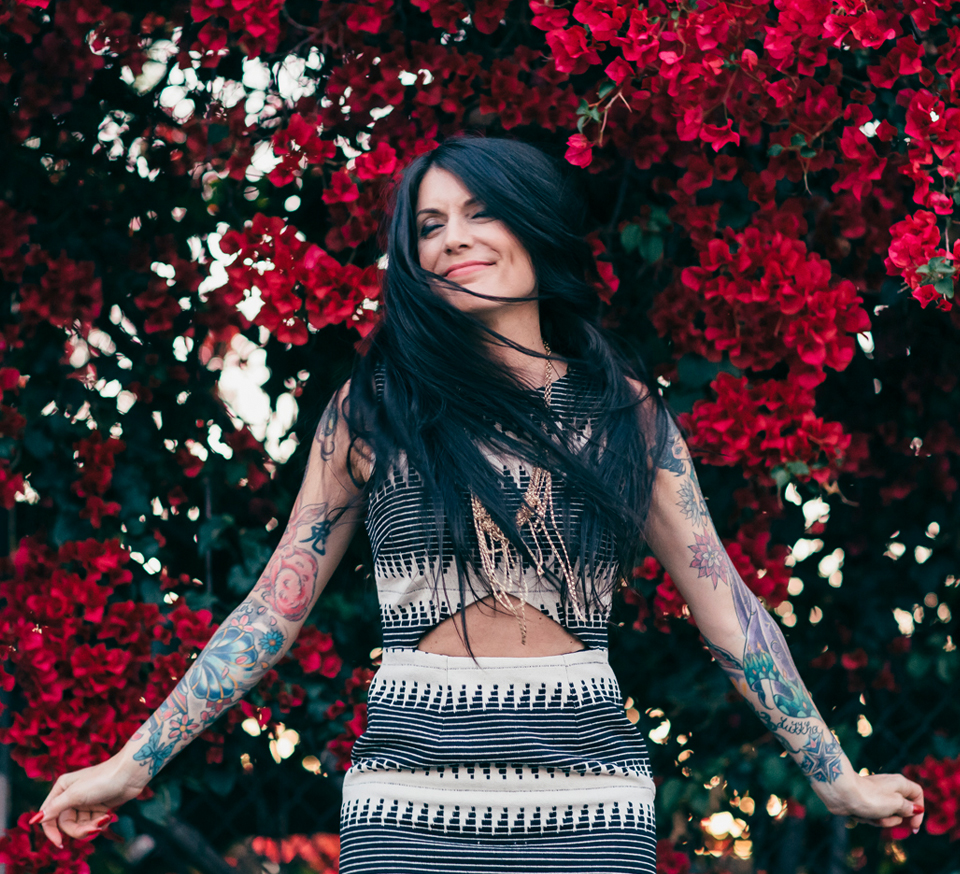 ANGEL QUINTANA IS AN AUTHOR, METAPHYSICAL TEACHER, BUSINESS MENTOR, AND APOTHECARY WHO IS KNOWN FOR HER THOUGHT-PROVOKING LECTURES THAT EMPOWER THE HOLISTIC LEADER OF TOMORROW.

HER HOLISTIC APPROACH TO INTERNET MARKETING IS PERSONALIZING THE WAY WE LOOK AT MONEY GENERATING ACTIVITIES; WHILE WITH HER FORWARD-THINKING CONCEPTS, SIGNATURE SYSTEM® AND KISMET CLIENT®, INSPIRE OTHERS TO THINK FOR THEMSELVES, EMBODY THEIR GIFTS, AND CREATE NOTEWORTHY PRODUCTS THAT SOLVE PROBLEMS FROM THEIR ROOT IN ORDER TO BUILD SPIRITUAL AND PHYSICAL WEALTH.

LEARN MORE ABOUT ANGEL AND HER WORK BY SUBSCRIBING TO HOLISTIC FASHIONISTA MAGAZINE. IF THIS ARTICLE//VLOG HELPED YOU, WE'D ♡ TO HEAR FROM YOU! FOLLOW ON INSTAGRAM OR FACEBOOK!
---