ANCIENT THERAPY:
THE HEALING BENEFITS OF SUNGAZING
Article by Angel Quintana
The sun is the birth of life. We would not be here without it and we could not survive if we didn't have it. The sun actually gets quite a bad rap these days and I'm not sure it's deserving of this. The sun is responsible for photosynthesis which gives life to the plants and keeps them growing, we get our Vitamin D from the suns rays, and our moods are effected when the sun is or is not out. But did you know that we can also benefit from the sun by staring directly into it at certain times of the day?
Yep, that's right! The first 30 minutes after the sun rises and the 30 minutes before it sets there is usually no damaging UV rays. Always check a weather app to confirm and if there are any UV rays don't do the exercise, but if it's at a zero then you are free to gaze away.
Sun Gazers as they are known by most commonly say that the feeling you get from gazing at the sun can not be described, but it's unlike any other feeling out there. Sun Gazers are getting direct energy from the Source when they sun gaze. Health benefits include increased charged pineal gland, brain pathways are more open and connected, you are charged off the solar light and need less food, increased energy and boosts serotonin so much that some say their depression completely went away. Sun Gazing is an ancient tradition that was used by the Aztecs and Egyptians and its known to expand our Spirit Vision and increase our intuition, you will start to see life all around you in a different way and what you normally can't see will start to show itself.
Tips to bring on your inner Sun Gazer
1 :: Chose your time – 30 minutes after sunrise or 30 minutes before sunset – check a weather app and make sure there are no UV rays at this time –if there is do not sun gaze at this point
2 :: Stand bare foot and ground yourself to earths energy- this is important!
3 :: Gaze into the sun and envision the suns rays coming into your body and filling your cells with healing light
4 :: On the first day gaze only for 10 seconds and each day increase your time sun gazing by 10 seconds. So, day 1 -10 seconds, Day 2 -20 seconds, Day 10 you will be at 100 seconds, etc until you get to a total of 44 minutes. This amount of time should take 9-10 months to complete. Sun gazing does not have to be completed every day in a row, just start back up on what day you left off on.
5. Once you have reached 44 minutes in sun gazing, starting the next day walk for 45 minutes every day for the next 6 days in a row.
6 :: Whenever you have a chance walk bare foot on the earth and immerse yourself in the suns healing rays.
Note- this is just one method and there are many methods to choose from. Do the one that calls to you, keep your eyes safe, do your research and enjoy your increased pineal gland.
---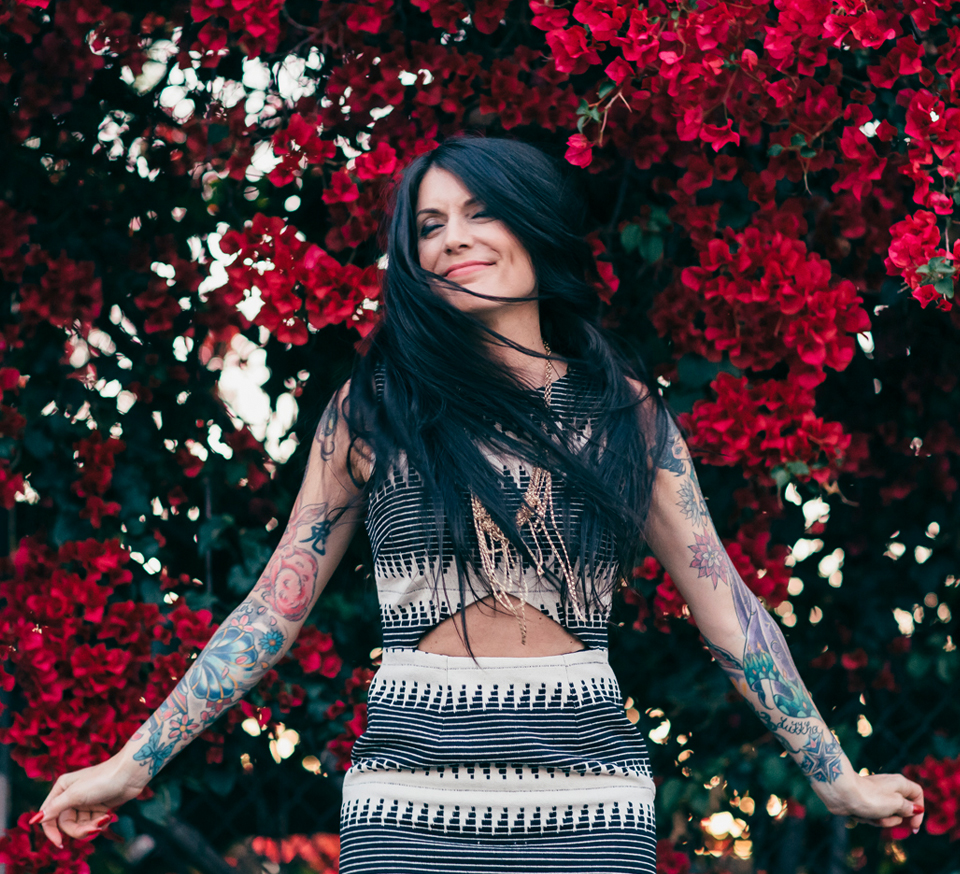 ANGEL QUINTANA IS AN AUTHOR, METAPHYSICAL TEACHER, BUSINESS MENTOR, AND APOTHECARY WHO IS KNOWN FOR HER THOUGHT-PROVOKING LECTURES THAT EMPOWER THE HOLISTIC LEADER OF TOMORROW.

HER HOLISTIC APPROACH TO INTERNET MARKETING IS PERSONALIZING THE WAY WE LOOK AT MONEY GENERATING ACTIVITIES; WHILE WITH HER FORWARD-THINKING CONCEPTS, SIGNATURE SYSTEM® AND KISMET CLIENT®, INSPIRE OTHERS TO THINK FOR THEMSELVES, EMBODY THEIR GIFTS, AND CREATE NOTEWORTHY PRODUCTS THAT SOLVE PROBLEMS FROM THEIR ROOT IN ORDER TO BUILD SPIRITUAL AND PHYSICAL WEALTH.

LEARN MORE ABOUT ANGEL AND HER WORK BY SUBSCRIBING TO HOLISTIC FASHIONISTA MAGAZINE. IF THIS ARTICLE//VLOG HELPED YOU, WE'D ♡ TO HEAR FROM YOU! FOLLOW ON INSTAGRAM OR FACEBOOK!
---