EPISODE #21
NOTHING FEELS BETTER THAN HAVING
CLEAR SKIN
[Click the "wheel" icon to change it to HD so the quality is better!]
I'm pretty excited to announce the summer Botanica Giftbox! I'm going back to my old days as a holistic health practitioner helping clients who struggle with skin disorders when I used to make herbal toners to whip their skin into shape!
So I think it deemed appropriate with Summer on the way, that looking and feeling your best with (and without makeup), what better time to bust out my old recipes to help you look amazing this season in your birthday suit! ;)
In this episode, I'll share with you my latest 3 potions that will be delivered to you inside the Botanica Giftbox, how to use them and why they are a staple for your summer skincare regime!
I'll also introduce you to my friend Kendra, my new apothecary sales rep and my operations manager, Marian as we gallivant around my old stomping grounds of Los Feliz and Silverlake right here on the eastside of Los Angeles!
Do me a favor! If you liked this episode please:
* Share this video on your social media
* Use the hashtag #marketingdoggiestyle on Twitter, Instagram, and Facebook
* Leave a comment and let me know what was most helpful for you!
Thanks for tuning in!
---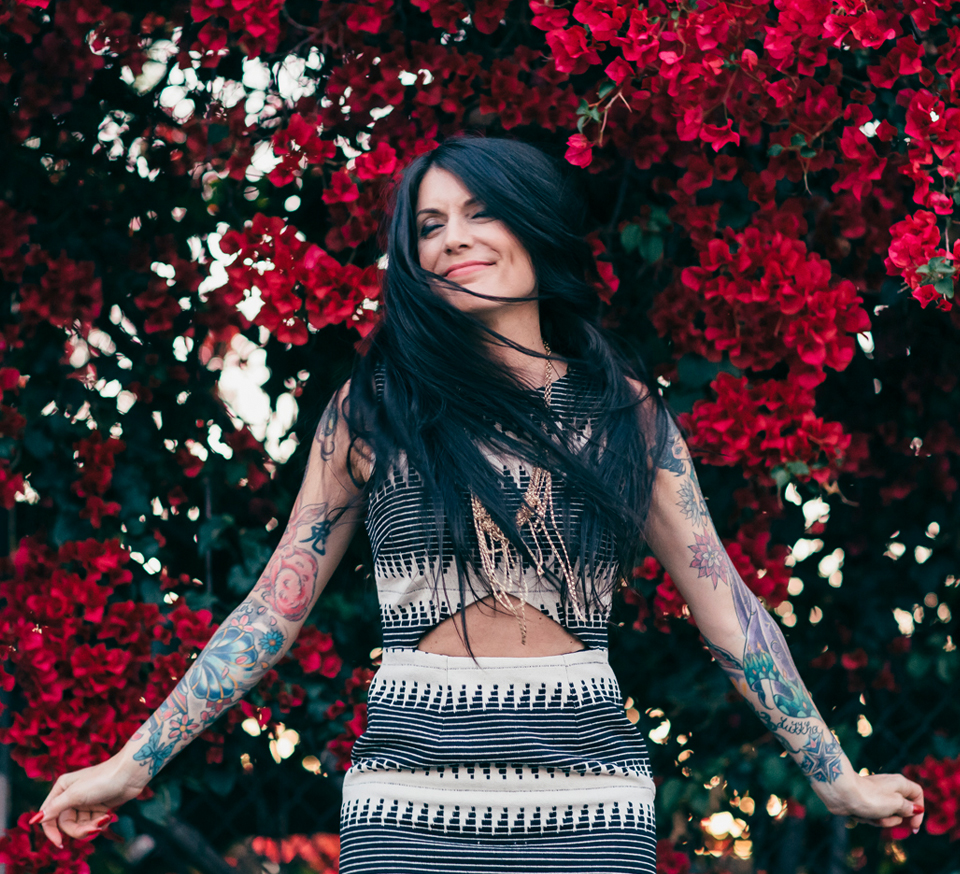 ANGEL QUINTANA IS AN AUTHOR, METAPHYSICAL TEACHER, BUSINESS MENTOR, AND APOTHECARY WHO IS KNOWN FOR HER THOUGHT-PROVOKING LECTURES THAT EMPOWER THE MODERN DAY THOUGHT LEADER.

HER HOLISTIC APPROACH TO INTERNET MARKETING IS PERSONALIZING THE WAY WE LOOK AT MONEY GENERATING ACTIVITIES; WHILE WITH HER FORWARD-THINKING CONCEPTS, SIGNATURE SYSTEM® AND KISMET CLIENT®, INSPIRE OTHERS TO THINK FOR THEMSELVES, EMBODY THEIR GIFTS, AND CREATE NOTEWORTHY PRODUCTS THAT SOLVE PROBLEMS FROM THEIR ROOT IN ORDER TO BUILD SPIRITUAL AND PHYSICAL WEALTH.

LEARN MORE ABOUT ANGEL AND HER WORK BY SUBSCRIBING TO HOLISTIC FASHIONISTA MAGAZINE. IF THIS ARTICLE//VLOG HELPED YOU, I'D ♡ TO HEAR FROM YOU! FOLLOW ON INSTAGRAM OR FACEBOOK!
---