Rejection can hit us really hard, swallowing us whole and depositing us mercilessly on the barren inner wasteland of our deepest insecurities. Rising divorce and separation rates. A stressed global economy.
Families scattered around the world to maximize on career opportunities. Overly competitive work environments that favor youth and assertion. Men confused about their role in relationships in this modern age. Women trying desperately to be all things to all people, including living up to their airbrushed counterparts in the media.
It may not seem all that obvious but there's barely a facet of modern living that doesn't open the door to feelings of separation and rejection, one way or another, whether it's of others or ourselves.
If you're reeling from the worst type of rejection – the type caused by the end of a relationship you really treasured, then I know you're feeling crushed. I know because I too went through it, years ago when my husband of ten years decided to throw away our marriage suddenly and unexpectedly like it was yesterday's garbage. It was a devastation like I've never experienced.
So, What The Hell is Wrong With You?
Nothing. I mean that sincerely. When a woman is rejected by someone she loves or admires, it's natural for her to slip into self-doubt and self-loathing. From that moment she is constantly on an unconscious mission to save herself from people and situations that might trigger her feelings of vulnerability and fear.
Whatever feels unsafe or appears as a potential threat, then she'll avoid it at all cost, rejecting each person and situation out of hand without a second thought. This ensures that the unbearable pain she suffered and swore to herself she would never again experience, is not repeated.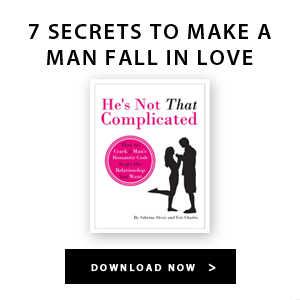 The Hidden Gem in The Rejection Experience.
Here's what I want you to really get if you're feeling rejected. It's not about you not being enough. Smart enough, skinny enough, pretty enough, whatever enough. Rejection contains a deeper and more profound seed of opportunity, a hidden gem that allows you to step more fully into your authentic, radiant self.
Being rejected or even betrayed in a marriage, relationship or work situation is not designed to anchor in issues of low self-worth, anger, fear and abandonment. You're not supposed to lock yourself into a protective inner fortress, impenetrable by life or to set up a string of self-sabotaging new habits that push away the dreams and desires you hold as sacred.
However hideous or heartbroken you feel, I'm here to assure you that if you're willing to take a closer look, you'll see that being rejected is only every about evaluating two powerful inner truths.
Alchemizing the Lead into Gold
Truth #1. Nobody can reject you without you first rejecting (or disapproving of) yourself, or parts of yourself. Think about it. If you're were supremely secure in every aspect of self, then someone's attempts at rejecting you would feel more like water off a duck's back than anything else.
Truth #2. If you're not FULLY committed to yourself and the direction you say you want your life to take - or if you're approaching any part of your life from a place of desperation, fear, inferiority and neediness - then it's not possible for the kinds of people who would commit fully to you and your life, to enter into your space.
Stepping onto The Path of Radiance
It takes thousands of years of stress, pressure and tension for a diamond to form. But wow, how it sparkles! It's breathtaking! It's valuable! We love it! And we desire it! And so it is with you too. If you really want to live your most magnetic and radiant life as a woman, then you must excavate those deep inner blocks and clear a path to it.
Move beyond the pain and heartache and find a way to decipher the hidden gems presented in the rejection experience. This is how you alchemize the heartache of rejection without allowing it to cripple you. This is how you become that diamond.
You weren't born to play small. The purpose of your life is not to shrink in the face of the chaos of life or get lost in the opinions and agendas of others. You were born to evolve into ever greater levels of joy, love and self-fulfillment. So don't get lost in the darkness.
I'm holding out my hand to you right now, this is your invitation. Rise sister, rise!