SOUL SEARCHING: 4 WAYS TO FEEL INTO YOUR MIND, BODY, AND SPIRIT
Article by: Angel Quintana
As we descend out from Mercury Retrograde, the Universe is ready to shower us with good fortune and serenity. It's been an interesting year thus far, and I haven't quite figured out if it's been an awesome year or not; I feel like many things are still pending.
However, as we move out of retrograde and into the 4th quarter, I'm feeling the momentum, but not in the traditional sense of the word. It's not about "doing" more stuff or marking things off your to do list, but instead momentum around doing less stuff with much more heart and clarity.
We kick off the 4th quarter with Holistic Fashionista's first annual virtual event, The Empress Festival where we'll come together as sisters and brothers to celebrate our Higher Self like we haven't been in the past.
The forgotten Higher Self is commanding we look inward over the Fall season and migrate inward as we search for answers that are much deeper than meets the eye.
I don't know if it's the beach air or the new surroundings, but the relocation of Holistic Fashionista from Los Angeles to San Diego hasn't felt like much of a transition; except the fact that beach days are a plentiful! But I'm not sure I've been here long enough to "feel" into the change of atmosphere. So you can be sure in the coming weeks as I prep for this life-changing event, that I'll be doing a bit of soul searching myself.
Here are 4 Ways to Feel Into Your Mind, Body, and Spirit (do it with me!)
1// Make fitness a priority.
I'm not just going to join Studio Barre, purchase a package of Pilates, or put air in the bike's front tire so I can pedal away along the Cardiff coastline (although I will do all of these); what I'm really referring to is giving my body more attention.
This will include:
Regular massage and morning stretching to connect to my body and remember she's so awesome to me
Watching my posture while I'm at the computer and remembering to take deep breaths from time to time
Afternoon handstands and cartwheels to embrace my inner child
Purchasing workout clothes so I feel cute
Fitness is going to have an entirely new meaning!
2// Random journaling.
If you've watched any of my HFTV episodes, you already know I'm a big fan of writing things down, especially the things I plan to manifest. But I'd like to take journalling to the next level. Instead of it feeling like something I have to do,
I'm just going to start taking my journals with me when I'm running errands and journal between each completed task.
This will help me to slow down and remember that every minute is a gift. Plus, how many times do you have awesome ideas with NO journal insight? My point exactly.
3// Quadruple Your Daily Water Intake/Outtake.
I learned this one from Stefanie in her Manifest + Slay challenge. Often we think we are drinking enough water because our pee is clear or because we don't feel thirsty, but I'm not going to drink water anymore just because it hydrates my skin or it keeps my pee clear. I'm going to drink water because my body can always use more water to cleanse my kidneys, liver, lymphatic system and colon. I know my body is a temple and I plan to start treating it like one.
Water is also spiritual materia!
It not only cleanses the organs, but also releases negative energy from your aura! This water doesn't have to simply be the water you drink, but may also be the quality of your showers or baths, or swimming a lake or ocean.
Being mindful of your aura and using water to improve your thoughts is an easy way to feel into your soul and release new creative ideas, filter past traumas, and shed new light on your spiritual world. Never forget that you are spiritual being!
In closing, soul searching is an ongoing process, not a destination. Soul searching is for the spiritually hungry and for anyone looking to improve their overall relationship with life.
I invite you to join myself and a dozen hand selected speakers I've invite to speak at our first annual virtual event, The Empress Festival. It's time to ascend, transform, and awaken your higher self, for you were brought to this planet with an assignment, now it's time to figure out exactly what that assignment is.
---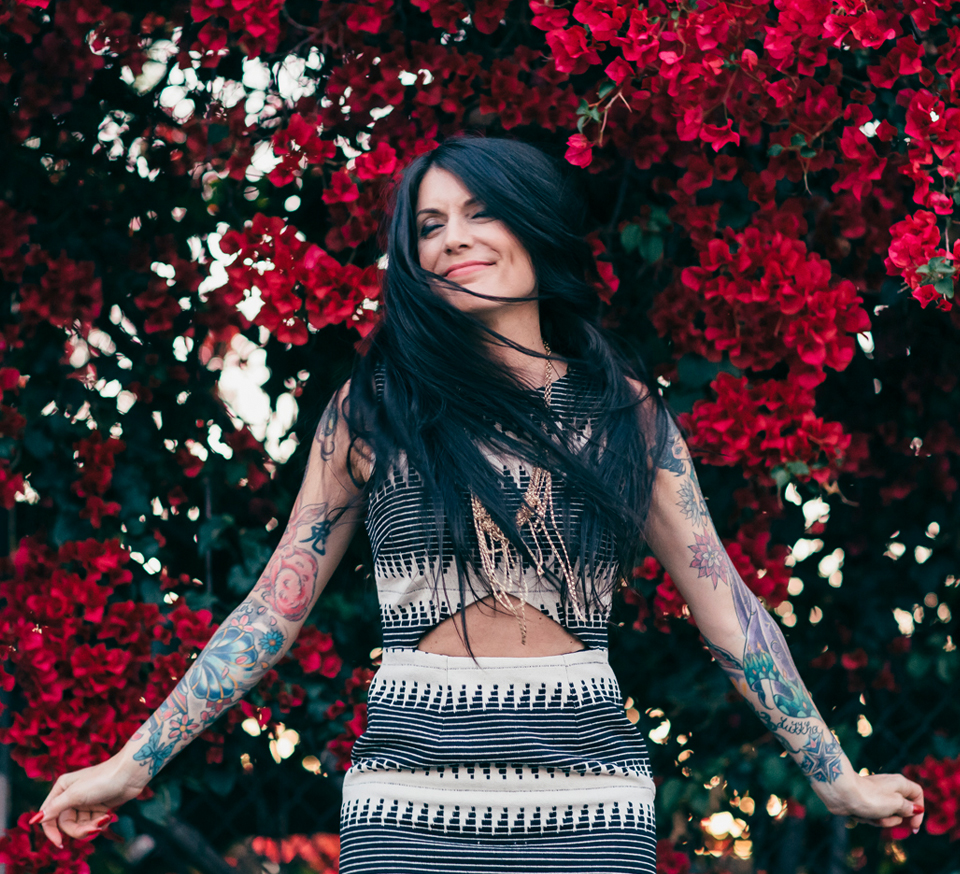 ANGEL QUINTANA IS AN AUTHOR, METAPHYSICAL TEACHER, BUSINESS MENTOR, AND APOTHECARY WHO IS KNOWN FOR HER THOUGHT-PROVOKING LECTURES THAT EMPOWER THE HOLISTIC LEADER OF TOMORROW.

HER HOLISTIC APPROACH TO INTERNET MARKETING IS PERSONALIZING THE WAY WE LOOK AT MONEY GENERATING ACTIVITIES; WHILE WITH HER FORWARD-THINKING CONCEPTS, SIGNATURE SYSTEM® AND KISMET CLIENT®, INSPIRE OTHERS TO THINK FOR THEMSELVES, EMBODY THEIR GIFTS, AND CREATE NOTEWORTHY PRODUCTS THAT SOLVE PROBLEMS FROM THEIR ROOT IN ORDER TO BUILD SPIRITUAL AND PHYSICAL WEALTH.

LEARN MORE ABOUT ANGEL AND HER WORK BY SUBSCRIBING TO HOLISTIC FASHIONISTA MAGAZINE. IF THIS ARTICLE//VLOG HELPED YOU, WE'D ♡ TO HEAR FROM YOU! FOLLOW ON INSTAGRAM OR FACEBOOK!
---