We're well aware of how to write a story with words, years of being taught English and other languages at school have given us the tools for telling a story. And if you're lost for words, don't despair. There's always a copywriter who can apply their magic.
Now, I'm afraid to tell you that we live in a world that relies heavily on visuals. You'll need strong visuals to support your words. Images on any marketing you put out there represent the essence of your content.
Imagine being featured in a magazine.
Let's say your brand is going to be featured in your dream magazine. How do you want to come across? What do you want to tell readers about your brand? What do you want them to remember about you and how will you invite them to connect and look out for you? Think of creating images as writing a story without words.
The first step is to brainstorm and jot down words that match your content.
What do you want to communicate about your brand? What story are you telling on your website? What information are you giving out?
Create consistency in your branding.
To tell a visual story that matches your content, you have to create consistency. Rely on your style guide to create images that match your colours tones. If your brand and website stand for stylish with bright images, you want to emulate the style vibe in your story. Choose a dominant colour tone and then a second tone for your brand story.
Aim to inspire.
Rome wasn't built in a day. Put effort into telling your brand story, do some research, create a mood board or write a script about how the story will unfold. Use a notebook for ideas, browse through magazines, other brands and website you love that inspire you. I didn't say copy!
Take inspiration instead then apply your own sauce to it! Set up a mood board on Pinterest, write down ideas, leave some space daily to think about this project.
Take this new journey step by step. Imagine how each frame of the story unfolds in front of you. Think about the style you want, the mood, the expressions, the lighting and the colour tones. You want to create a symphony with images that flow together.
Got the whole picture but don't forget the details.
Now that you've got the idea of the entire set of pictures, think about details that will make it a great visual. How will it look on your Instagram grid? How will it illustrate a blog post? Will you create inspiration for your audience through your visual content?
For details shots, you could focus on the products or services your selling or props that match your brand, i.e. flowers, the detail of a flowing skirt while walking in the streets of Rome, high heel shoes, or a styled desktop to show where you get your inspiration from and how you work.
Don't be afraid to get close and personal.
I order you to get close and personal! Put yourself in the story and add the human elements in every word of content you're putting out there. What makes your brand unique is YOU. So get out there, show yourself, behind the scene, in action, show what you love about yourself, what makes you tick?
Imagine yourself taking your best friend on a journey into your business! Set yourself in places that you love, wear clothes that define your style and your identity.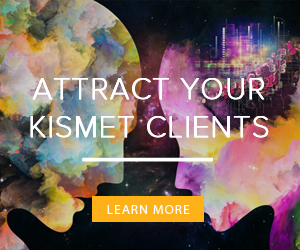 Create and Focus on the end project.
Create your images with a focus on the end story, with all the groundwork you've done to prepare for your visual story. You should know exactly what you're going to get out of it. Take a day or more to create all the images, get help to get in front of the camera, a selfie will not do. You want to capture mood, emotion, a movement.
Put everything together and plan your story well.
Which images are going where on your website? Choose the images that'll be used to illustrate blog posts, the ones where you will add text and quotes to post on Pinterest. Select the ones for email opt-in, planned newsletters and your social media posts.
It looks like the list is endless, but you'll have enough content to plan ahead and have images of yourself that truly match your brand! Let me know how are you getting on with your visual storytelling, I'd love to hear about your brand.