EPISODE #35
VENUS IN SCORPIO CASE STUDY:
THE PLANET THAT INCREASES CLIENT ATTRACTION
[Click the "wheel" icon to change it to HD so the quality is better!]
Does everyone you've ever loved still live inside of you? Whether it's buried in the nook and crannies of your beating heart, I often wonder: do we really ever fall out of love? And what does Venus have to do with attracting customers? Let's break it down.
Venus is the planet of love, fertility, beauty, and compassion. But that's not all. Venus is also about money. Why? Because Venus is a barometer for how attractive we are to the things we desire. She's our Law of Attraction muse, if you will.
Let's look at how Venus translates to more money and more customers with a chart (my own) who has Venus in Scorpio. Let's go deep!
THE VENUS IN SCORPIO CASE STUDY:

When Venus in Scorpio loves, they love forever. In my lectures and astrology readings, I've described Venus in Scorpio as the Romeos and the Juliet's of the world— even after death, they are still in love. And while my history has been filled with crushing deaths of those whom I have loved so deeply, I've been able to love again, only to repeat the mysterious merry-go-round of heart flips and flops that the heart endures.
What I have discovered about Venus in Scorpio is her delicacy.
Venus in Scorpio is not fragile; she's delicate. She's not hard to get to know; she's cautious when it comes to matters of the heart, because when she loves, she loves forever. And ever. And ever. And Even after she dies/her lover dies, she's still loving you.
That's the curse and the gift of Venus in Scorpio. While it may be too intense for some, to others it's what's keeping them thinking of this magickal woman to this day, for this planetary aspect makes us look at love through the lens of self love.
It means, Venus in Scorpio has the capacity (and emotionall strength) to feel deeply, love deeply, and live deeply 'til the end of time. She loves herself in this way too.
Venus in Scorpio is strong, NOT weak. She is delicate, not fragile.
She may come across this way to some, but for those whom have had the chance to fall in love with her soul, understand her sensitive and delicate skin. They don't speak to her harshly, because they know of this delicacy. And if they do, they will regret it and broken hearts can be hard to mend.
Because like any well-crafted delicacy, she must be handled with care.... because with even just one crack, it will stay with her for the rest of her life.
That's also when she becomes a diamond the rough. The thrift store find you can't believe you scored; the good domain name that wasn't taken, the exquisite dessert that is often shared between lovers, she's a delicacy. So handle her with care.
She won't die if you fall apart on her. And her cracks are merely imperfections of lost love and harsh words that changed the crystals in her makeup, but she will love you forever, even if forever is not together.
As you can see, Venus in Scorpio is a prime example of magnetism. Those whom are attracted to her are those whom are a reflection of her own inner turmoil. The same is true with your customers.
Your kismet clients® are a reflection of your own inner turmoil.
The more you understand who you are and how you tick, the easier it will be to attract those whom you are meant to serve. And that all starts with Venus.
How you love is a simple way to understand the matters of your own heart (and the problems that keep your Kismet Client up at night). With Venus in Scorpio you saw the intensity, the commitment, caution, and the delicacy of her heart. I can say without a doubt, my Kismet Clients® also love intensely, are committed and cautious, and have a delicate heart.
Where is your Venus? What sign is affecting your Law of Attraction (and money!) barometer!?
If you're looking to discover more about how use Venus to attract more customers to your business, do yourself a favor and look at your astrological birth chart, which is available in The Rising Star Ritual Kit.
And if you're ready to dive deeper into your shadows and understand your heart so you may attract more customers and honor your heart and work more deeply, I invite you to check out The Shadow Self Workshop, a 5-part training where you'll learn how to embrace your shadow self, see the light, attract your tribe, and become a better person.
---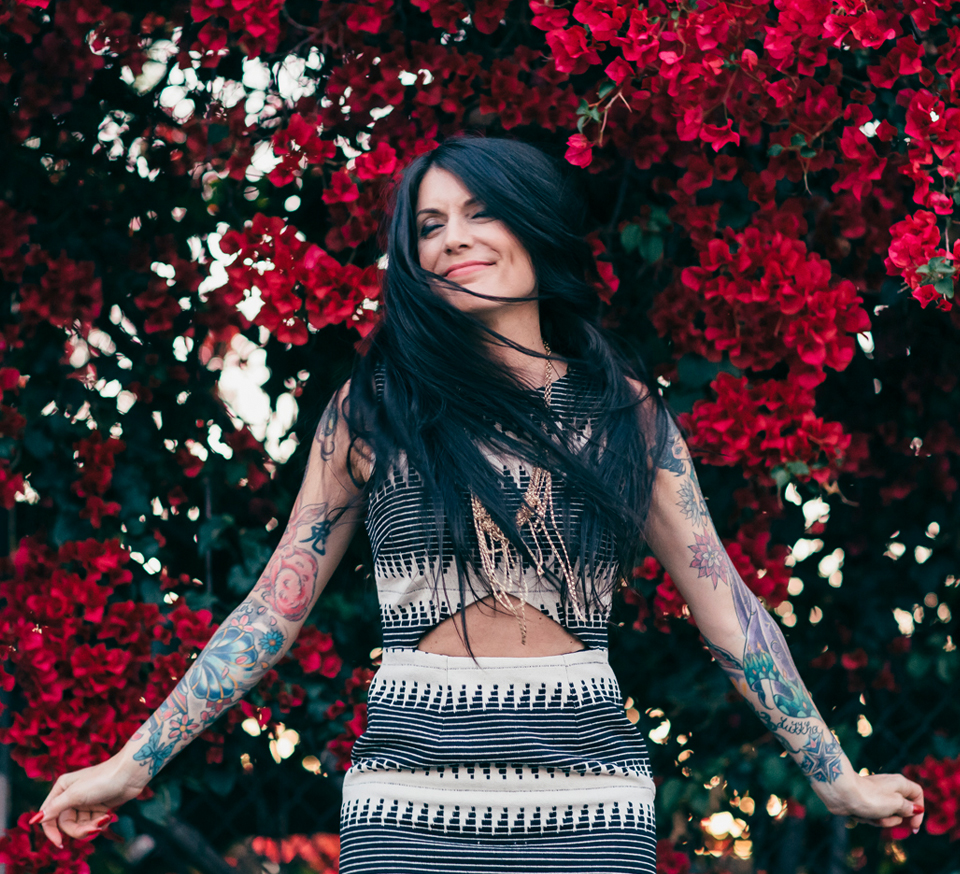 ANGEL QUINTANA IS A BUSINESS ASTROLOGER, AUTHOR, METAPHYSICAL TEACHER, LECTURER, AND APOTHECARY WHO IS KNOWN FOR HER THOUGHT-PROVOKING LECTURES THAT EMPOWER THE MODERN DAY THOUGHT LEADER.

HER HOLISTIC APPROACH TO INTERNET MARKETING IS PERSONALIZING THE WAY WE LOOK AT MONEY GENERATING ACTIVITIES; WHILE WITH HER FORWARD-THINKING CONCEPTS, SIGNATURE SYSTEM® AND KISMET CLIENT®, INSPIRE OTHERS TO THINK FOR THEMSELVES, EMBODY THEIR GIFTS, AND CREATE NOTEWORTHY PRODUCTS THAT SOLVE PROBLEMS FROM THEIR ROOT IN ORDER TO BUILD SPIRITUAL AND PHYSICAL WEALTH.

LEARN MORE ABOUT ANGEL AND HER WORK ANGELQUINTANA.COM. IF THIS ARTICLE//VLOG HELPED YOU, WE'D ♡ TO HEAR FROM YOU! FOLLOW ON INSTAGRAM OR FACEBOOK!
---