In case you don't know much about my story, I've had plenty of awesome business ideas that never panned out and I've also had a failed business. And trust me, if you've been bitten by the sorrow that transpires from a failed business… it's difficult to bounce back. And if you're like me, you try to figure out what went wrong.
Over the past decade I went on a serious expedition to discover somethings: What it really takes to have a successful business, The secret of brands that have already 'made it', How to create a company that never goes out of style, And many other things that floated around in my brain for YEARS.
It has taken me several years to answer these questions— not because I consider Holistic Fashionista to be some wild and crazy success, but because I know something for sure... that I have what I believe is the key to having a successful business.
While most of my audience consists of: Holistic Practitioners, Wardrobe Stylists + Image Consultant, Business/Branding Coaches, Chefs + Restaurateurs, Artists + Designers, Wellness Professionals, Accountants + CPA'S, and Lawyers...
It truly doesn't matter what industry you're in— what you need to understand (and yes I feel a little bit preachy right now), is you MUST must MUST must (did I say must?) learn sales and marketing. If you can't wrap your head around it or you simply just flat out do NOT want to learn how to do it, as the old saying goes… TOO BAD.
Unless you want to give away 50% of your business, take on a partner, or hire an expensive employee to do all your sales and marketing for you, then you need to roll up your sleeves and learn how to do it.
I say this because I know the #1 reason my clothing business failed in my 20's was solely based on my inability (not only) to be good at sales and marketing, but to actually master it. I was too concerned with the creative aspect: designing, sources, making shit look pretty, learning new tricks, etc… That business went under. It left me in extravagant credit card debt and ripped a whole in my heart. I don't wish this feeling on my worst enemy and I most certainly don't wish that for you.
I've come to understand that I LOVE teaching sales, marketing, advertising, and online networking to those who want to CRY when they think about learning this stuff. And I like to think I keep the experience fun!
If you didn't join me in The $10K Equation, which was an opportunity for those who FEAR marketing their products online, to really learn a specific sales and marketing strategy that works like a charm: IF YOU'RE WILLING TO LEARN IT.
"This entire challenge series has been AMAZING. Angel Quintana, you already know how in love I am with you!!!!!! You've got me putting in some SMART WORK, not hard, but SMART. I've got a lot that I am working on and it is all THANKS TO YOU." - Kathia Toraño
I guess, if there was just one thing you could take away from reading this little note to you today, is that I have your back. I completely 100% understand how scary this internet marketing shit can be and how much there is to learn, but you have a cheerleader waiting for you when you are ready to take the plunge. AKA me!
From creating sales funnels to mastering luxury branding, we do things differently here at Holistic Fashionista, and you have our undivided attention. Myself, your Business Besties, the fabulous Marian Weaver, and our community of GENIUSES are here to support you 24/7!
You don't have to be just an email subscriber to my awesome list (wink wink), you can be a client, a Club Member, a millionaire business leader who is impacting the planet and the lives of thousands… truly, you can do it! Start with these 5 proven marketing strategies!
But you need to become a great MARKETER. Your business ain't going anywhere without that piece of the puzzle.
---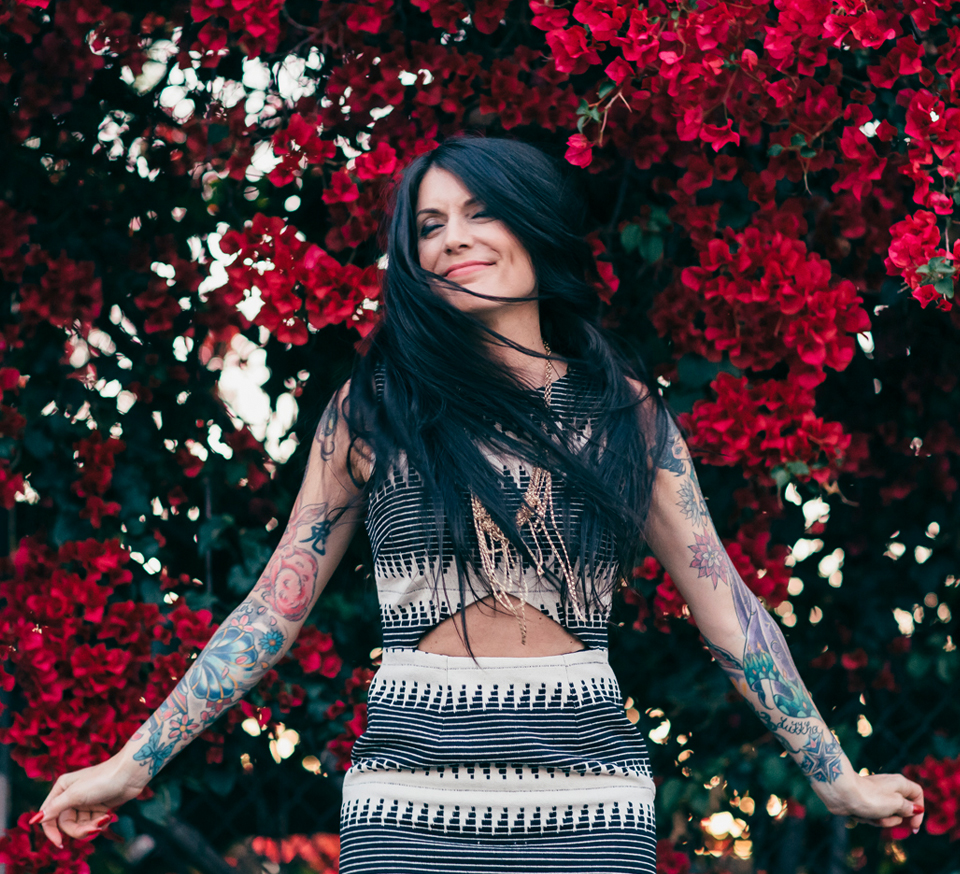 ANGEL QUINTANA IS AN AUTHOR, METAPHYSICAL TEACHER, BUSINESS MENTOR, AND APOTHECARY WHO IS KNOWN FOR HER THOUGHT-PROVOKING LECTURES THAT EMPOWER THE MODERN DAY THOUGHT LEADER.

HER HOLISTIC APPROACH TO INTERNET MARKETING IS PERSONALIZING THE WAY WE LOOK AT MONEY GENERATING ACTIVITIES; WHILE WITH HER FORWARD-THINKING CONCEPTS, SIGNATURE SYSTEM® AND KISMET CLIENT®, INSPIRE OTHERS TO THINK FOR THEMSELVES, EMBODY THEIR GIFTS, AND CREATE NOTEWORTHY PRODUCTS THAT SOLVE PROBLEMS FROM THEIR ROOT IN ORDER TO BUILD SPIRITUAL AND PHYSICAL WEALTH.

LEARN MORE ABOUT ANGEL AND HER WORK BY SUBSCRIBING TO HOLISTIC FASHIONISTA MAGAZINE. IF THIS ARTICLE//VLOG HELPED YOU, I'D ♡ TO HEAR FROM YOU! FOLLOW ON INSTAGRAM OR FACEBOOK!
---