7 EMAIL MARKETING TIPS FOR HOLISTIC LEADERS OF TOMORROW
Article by: Angel Quintana
No email is not dead! In fact, I can probably guess that you are on a few mailing lists that you absolutely love and those newsletters might even be daily! That's how powerful email marketing can be; once you love the person (or the content), you don't ever want to unsubscribe.
I know first hand because I, myself, have two newsletters that I absolutely love that provide me with very different tips and inspiration that help to keep my brain thinking and my heart open.
So what is it about email that has most small business owners stumped on how to convert their email subscribers into customers? Is there a magick formula?
Over my years as an email and content marketer, I have discovered there area 7 tips that help you to build authentic connection and generate new/recurring customers to you daily just by being awesome!
STEP 1. Be Helpful
This seems basic, but there is an art to being helpful. Whether you are selling a product or a service, you must keep your newsletters informative. This means, you take your time to research what's happening in your niche: the pros and cons, what's new, what's no longer working, myth busters, and more. It is your job to know more about your industry than the average person, which leads me to my next step
STEP 2. Be Seen as an Leader
At first I was thinking, you need to be seen as an expert, but that's just not enough these day. You really need to be seen as a leader. A leader empowers and influences, rather than sells and promotes. There is actually a different kind of writing style between a leader and an expert too. For instance, an expert will share their "expertise", where a leader will empower you to think for yourself and then take action so that you will go on to be a leader too!
A leader's main goal is to build other leaders and if you can help your subscribers see themselves as one, you have done your job.
STEP 3. Always be Inviting
I have talked about this strategy for years, and yet it seems a lot of email marketers totally forget this one! Always be inviting isn't just about promoting your products and services with a BUY NOW button or giving them coupons and discount codes to get them to purchase your stuff. There is actually a middle step that needs to be bridged before you ask for the sale.
For example:
Let's say you sell holistic skincare products that are high grade, organic, and 100% toxic-free. Awesome and good for you, but actually who cares! Your customer appreciates that you care about what products go on their skin, but you're not the first one to offer this knowledge or this product. Instead, inviting your subscribers to a tele class to discuss an urgent problem they are experiencing (like acne, wrinkles, scars, age spots, or rosacea), is over deliver and now you've got their attention!
Even if you're worried you are segregating your list, the whole point of this strategy is to ALWAYS be inviting them to something! This means you can choose one topic for a tele class (Acne) one month and another topic another week (Rosacea), and so on. This way, you're bridging the gap between being "helpful" and asking for the sell.
Always be inviting your subscribers to something is the easiest way to convert a subscriber into a customer.
STEP 4. Have a Signature System®
This might be something you've never heard before, but having a Signature System® is crucial to the growth of your business and to increasing your customers' average sale! A Signature System® is the blueprint for solving your ideal customers problem from the root. It breaks down the steps you will take to solve the problem, identifies who you solve it for, and what products and services you'll offer.
But here's where most email marketers go wrong. They spend a lot of time promoting their products add having flash sales, they may even be hosting virtual classes to bridge the selling process, but they don't know how to keep customers for life.
A Signature System® takes into consideration the longevity of the relationship. This means, you need to add products to your collection, but not the products you might be thinking.
Many entrepreneurs are adding new services or products to their offerings regularly, but they are often forgetting the easiest product of all to sell that will not only increase the average sale of their customer, but will make them lifetime fans!
The kind of product I am referring to is an information product. Your Signature System® takes into consideration the products you must have in your collection to solve your ideal customer's problem from the ROOT and an information product does just that!
For example:
If you have a holistic skincare product line, then an idea for an information product that keeps customers for life, could be a inner beauty home study system. It could include things that help improve their self-esteem, so when they look in the mirror they don't hate what they see.
They still want to take care of their skin (so they'll continue to buy your physical products), but you started getting to the root of their problem, which made them love you even more and also made you a leader in their eyes! Double win!
STEP 5. Commit to Consistency
And finally, if you want to convert email subscribers into lifelong customers, consistency is a must. However, I'm not just talking about the frequency of your newsletter, I am talking about the branding of your newsletter, the vibe, the language, and the content too. This is why it's important to start planning.
If you're serious about converting your subscribers into paying customers, then you need to start putting together an email marketing calendar, so your'e never just "winging" it. You want to be strategic with your newsletter, but also have some sort of rhyme or reason as to why you're sharing what you're sharing, when you're sharing it.
For example:
Let's continue with the holistic skincare brand. Now that you know you need to "always be inviting" your customers to events (in person and virtual) to get them excited about your products, you'll need to map these events to warm them up! Even if they don't attend right away, the more consistent you are with inviting them to events, the more likely they are to attend one down the road, which is exactly what you want.
Next, fill in the gaps with content creation (make sure it positions you as a leader, not just an expert) and invite them to read your blog posts or listen to your podcasts.
This means you will have to always commit to creating content! Decide what topics you will focus on each week and sit down and write or record. You may even want to repurpose that content by turning that blog post into a podcast or vice versa!
Lastly, consistency has to do with performance. You'll need to start looking at your open rates. I know many business coaches will have you look at your "unsubscribe rate", but I never do. That just makes me feel bad. If your list is decreasing, it could simply be that you had the wrong people on your list or you don't have a strategy to bringing in new subscribers that far outnumbers your unsubscribers.
If you follow these 5 steps, you won't have to worry about the unsubscribe rate, I promise you this. In fact, the more salesy you are in your newsletters, the more unsubscribed you will get, which is why all those big brands sell you constantly because their list size is astronomical and they don't really care! This is the anti-thesis of what I am talking about here.
Set yourself apart from the big brands but helping your customers solve their problem from the root!
Being an email marketer is still a lucrative business, even if everyone is saying Instagram or some other social platform converts better; I assure you there is nothing more powerful you can do for your business than being the owner of your own list of targeted leads. If Instagram shut down tomorrow, what would you do then?
You'd still be an internet marketing powerhouse because you'd have a list of customers who love you, see you as a leader, and appreciate you because you help them get to the root of their problems and that's exactly the formula for creating a lucrative business online that wins customers daily!
Goodluck!
---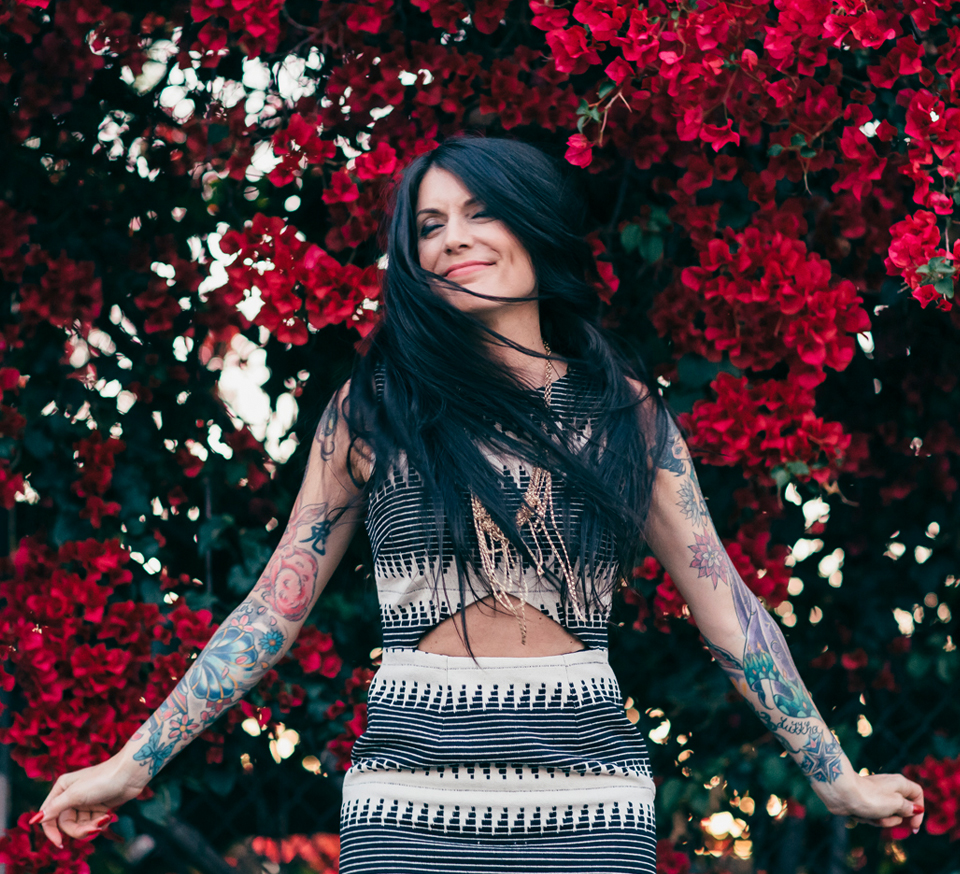 ANGEL QUINTANA IS AN AUTHOR, METAPHYSICAL TEACHER, BUSINESS MENTOR, AND APOTHECARY WHO IS KNOWN FOR HER THOUGHT-PROVOKING LECTURES THAT EMPOWER THE MODERN DAY THOUGHT LEADER.

HER HOLISTIC APPROACH TO INTERNET MARKETING IS PERSONALIZING THE WAY WE LOOK AT MONEY GENERATING ACTIVITIES; WHILE WITH HER FORWARD-THINKING CONCEPTS, SIGNATURE SYSTEM® AND KISMET CLIENT®, INSPIRE OTHERS TO THINK FOR THEMSELVES, EMBODY THEIR GIFTS, AND CREATE NOTEWORTHY PRODUCTS THAT SOLVE PROBLEMS FROM THEIR ROOT IN ORDER TO BUILD SPIRITUAL AND PHYSICAL WEALTH.

LEARN MORE ABOUT ANGEL AND HER WORK BY SUBSCRIBING TO HOLISTIC FASHIONISTA MAGAZINE. IF THIS ARTICLE//VLOG HELPED YOU, I'D ♡ TO HEAR FROM YOU! FOLLOW ON INSTAGRAM OR FACEBOOK!
---