Don't you hate when you know something that some people don't understand? I'm not talking about a mental knowing… just a knowing deep within. I know stuff; Not just intellectual knowledge. Not just crazy marketing strategies, but a knowing that is most likely learned from past traumas or perhaps even from past lives.
The part I hate about knowing is you can't shake people to understand. You can't bop them over the head or scream and yell it to them, even if there is nothing you'd rather do. That's the virtue of patience.
Even though some people might say I am the most impatient person on the planet, I assure you I am not. I have been able to hold out 'til the moon meets the sky for others to meet me there— I think this is why I am able to celebrate the (sometimes grueling) sales process.
I came up with a theory to help you better understand what I'm talking about:
While most people relate to the saying, "timing is everything," I'd like to put that concept under the microscope for a second, and challenge you to think of "timing is a bunch of bull."
I'd like to purpose a new idea: The Speed Theory.
No, I'm not talking about how fast you can drive your car on the freeway. I'm talking about building lasting relationships at a speed both parties are comfortable with. You know what I'm talking about right? Remember when you were dating— it was either "too much too fast" or "too little too late."
Same holds true in business. If you jump into bed (emotional, mentally, physically, or spiritually) with a prospect and your commitment level is not accelerating at same speed; its not a timing issue, it's a speed issue.
Let's use meditation as a metaphor here. Meditation is a spiritual and calming act; you aren't thinking, you aren't doing, you're really doing nothing (except calming your thoughts)— in a metaphorical sense: you're standing still.
Let's say you're trying to attract new clients. You go to a networking event in your own zip code and meet a few prospects. You get their business cards, tuck them in your purse, and the next day you reach out to them to set up a consultation.
If he/she isn't eager to speak with you about your services, you're not vibrating at the same speed. If he/she doesn't respond or mentions they're not quite ready to work with you, then it's time to recalibrate your speed by using the Standing Still Technique.
The Standing Still Technique is a tool designed to help you pause once you realize the speed of a development relationship is not calibrating at the same wavelength as your subject.
Think of the Standing Still Technique like meditation. Here's how it works:
Once you recognize the speed of the business relationship hasn't or isn't flourishing as quickly as you hoped, center yourself inside. This means to accept that the eagerness of wanting to help someone doesn't match their speed. Those moments when you are reluctant to win the client (immediately, and self doubt starts creeping in like a real bitch) try the Standing Still Technique.
Finding clients means that your speed matches theirs even if you know they need you.
Remember: when you give too much too fast or too little too late, your sales will suffer. If you're sales are suffering, there's a good chance you need to implement the Stand Still Technique.
Focus on giving your prospects space. Listen attentively to what they are saying and do not take it personally. When you take it personally, all that means is you aren't matching their speed and that is the reason the sale hasn't happened.
Similarly, if you don't have a follow-up system, you may experience 'too little too late,' which is why they have turned to another solution and forgotten about you.
Overall, we are all human. We don't want to be sold to, we want to have an authentic connection and we want to feel understood. Connection starts with your ability to understand someone's needs and adjust to their speed.
Once you can master the Stand Still Technique, you will find building your clientele to be much easier, less emotional, and qualifying cold leads to be truly exciting! You find connecting with another human being in a real way exhilarating and treasure those moments of open and honest dialogue.
The art of selling is all about The Speed Theory. You will know you're on the right track when you don't get upset when your prospect doesn't purchase your high-end product (yet) Because now you know that just means you need to adjust your speed and implement The Stand Still Technique.
---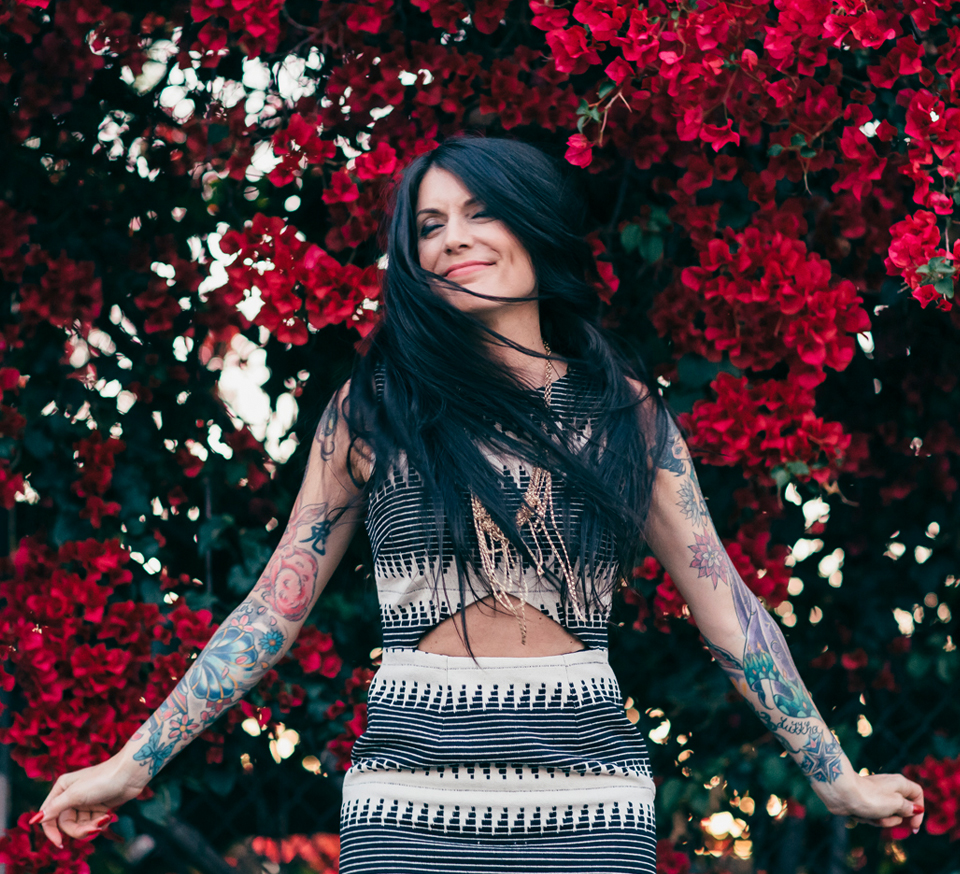 ANGEL QUINTANA IS AN AUTHOR, METAPHYSICAL TEACHER, BUSINESS MENTOR, AND APOTHECARY WHO IS KNOWN FOR HER THOUGHT-PROVOKING LECTURES THAT EMPOWER THE MODERN DAY THOUGHT LEADER.

HER HOLISTIC APPROACH TO INTERNET MARKETING IS PERSONALIZING THE WAY WE LOOK AT MONEY GENERATING ACTIVITIES; WHILE WITH HER FORWARD-THINKING CONCEPTS, SIGNATURE SYSTEM® AND KISMET CLIENT®, INSPIRE OTHERS TO THINK FOR THEMSELVES, EMBODY THEIR GIFTS, AND CREATE NOTEWORTHY PRODUCTS THAT SOLVE PROBLEMS FROM THEIR ROOT IN ORDER TO BUILD SPIRITUAL AND PHYSICAL WEALTH.

LEARN MORE ABOUT ANGEL AND HER WORK BY SUBSCRIBING TO HOLISTIC FASHIONISTA MAGAZINE. IF THIS ARTICLE//VLOG HELPED YOU, I'D ♡ TO HEAR FROM YOU! FOLLOW ON INSTAGRAM OR FACEBOOK!
---