The tables are turned, and you know me, I couldn't help but read between the lines. Yesterday, I posted this on my personal Facebook page— and let's just say it went viral. This time, I am the one in pain and have been searching for someone to help me with a long time problem; one so deep I haven't found anyone I felt could truly help me. That problem is exercise.
As I read through the hundreds of comments in the thread, I realized there wasn't a ton of 'good marketing' go on. There were a couple referrals and a few friends giving excellent advice, but as I read through each and every suggestion, I only found a couple that triggered me.
By triggering, I mean, I actually felt something— within.
And of course, I couldn't help but read the words through a 'business mentors' lens. I might not know how to convince myself to exercise, but I sure as heck know how to get a client. In fact, being on the flip side for once, out of hundreds of responses I only reached out to 2 people!
Here's the secret: people are H-U-M-A-N.
The way to get a client is to understand and FEEL someone's pain— in a REAL way. Telling someone to go to your website, fill out a form, or that you'll give them a complimentary 20 minute 'discovery call' just ain't going to cut it.
Before you even suggest visiting your website or promoting your services, take the time to get to know what's going on. Yes, even if it's just on FB.
As I always teach in my Signature System® program, there is a Gateway Problem and there is a Root Problem. While you might get someone in the door with a gateway problem (like: how to lose weight or get rid of acne, make more money, find your soulmate) you MUST touch their HUMANITY to get them as a client— that's when the Root problem comes into play.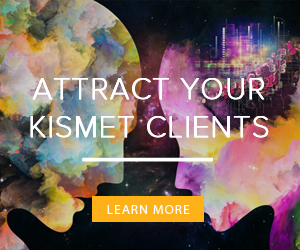 Let's put this into perspective, "if you have a problem, and someone can make you feel empowered to solve it or gets you thinking about how to solve it in a new way" then they're half way sold.This holds true for nearly any business or client for that matter. If you can't relate to someone's deeper pain (and I mean feel it with every ounce of your soul), it will be incredibly difficult to convert them into a client— even if they were a referral from someone you know or a past client.
It's not about 'how expensive' it is or 'if they can afford it'. When you have an URGENT problem that needs solving, money is nearly a subconscious decision— you either are ready to pull the plug or you continue to be stuck. The other piece of the puzzle is your ability to remember how horrible that feeling was when YOU struggled with the same problem and being able to communicate/relate to your potential client in a real, authentic way.
If you're struggling to fill your calendar with Kismet Clients® who are dying to work with you, but you fear you don't quite understand what Urgent Problem you solve or how to clearly Communicate in your Marketing Message… Talk to me!
I remember how friggin' a-n-n-o-y-i-n-g it was when I didn't have my calendar filled with my Kismet Clients®, but today, that's the Urgent Problem I solve.
Don't waste another day hopping around on Facebook hoping to get a client. Let's dive deep together to understand both the Gateway and Root problem you solve. Your business will never be the same.
"Email coming your way soon to look over some things. Also, signed up a client with my new system!! Woop woop!"- Kiki Federico (2 sessions into Signature System®
I'm READY when you are! Click here and let's chat!
---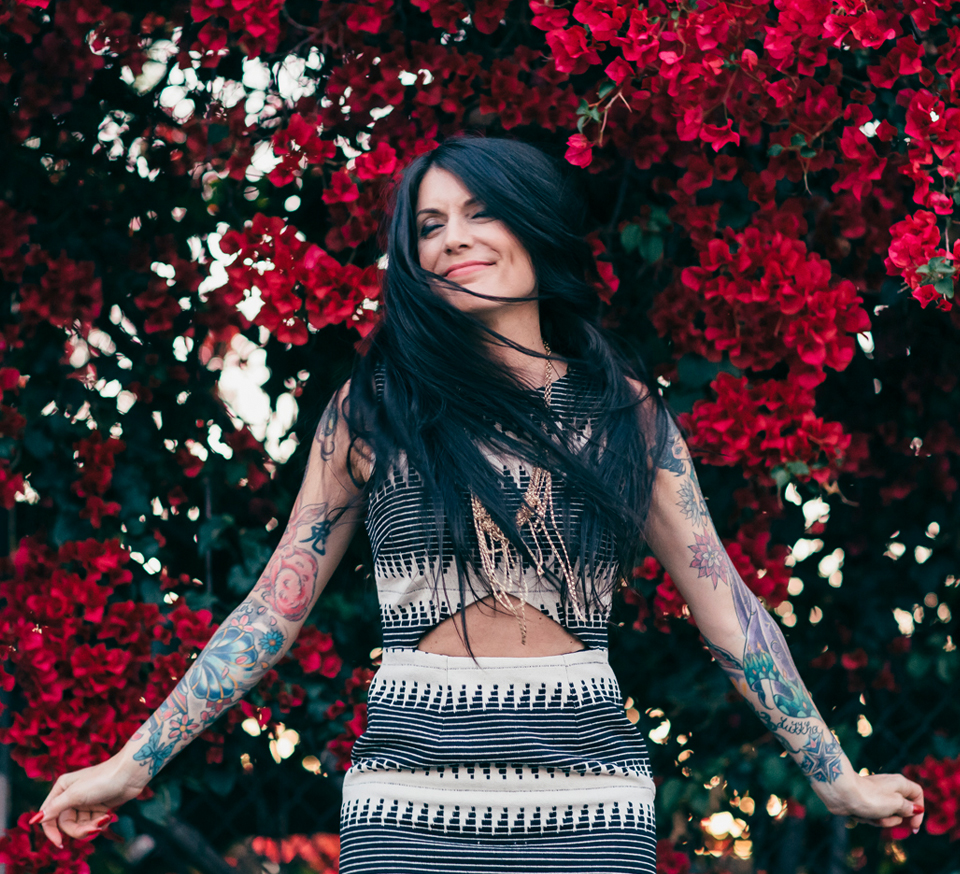 ANGEL QUINTANA IS AN AUTHOR, METAPHYSICAL TEACHER, BUSINESS MENTOR, AND APOTHECARY WHO IS KNOWN FOR HER THOUGHT-PROVOKING LECTURES THAT EMPOWER THE MODERN DAY THOUGHT LEADER.

HER HOLISTIC APPROACH TO INTERNET MARKETING IS PERSONALIZING THE WAY WE LOOK AT MONEY GENERATING ACTIVITIES; WHILE WITH HER FORWARD-THINKING CONCEPTS, SIGNATURE SYSTEM® AND KISMET CLIENT®, INSPIRE OTHERS TO THINK FOR THEMSELVES, EMBODY THEIR GIFTS, AND CREATE NOTEWORTHY PRODUCTS THAT SOLVE PROBLEMS FROM THEIR ROOT IN ORDER TO BUILD SPIRITUAL AND PHYSICAL WEALTH.

LEARN MORE ABOUT ANGEL AND HER WORK BY SUBSCRIBING TO HOLISTIC FASHIONISTA MAGAZINE. IF THIS ARTICLE//VLOG HELPED YOU, I'D ♡ TO HEAR FROM YOU! FOLLOW ON INSTAGRAM OR FACEBOOK!
---