As long as I have been in the coaching industry, I've been seeing the word 'rebranding' thrown around countless times, and when I see it, I think to myself… Are they really rebranding? Or is this just a fancy way of saying "I can't commit."
Don't get me wrong, I have changed the Holistic Fashionista website like a zillion times, but we've never rebranded. In fact, in order for a company to constitute the task of rebranding, they first need to be a brand... Right?
So if you haven't gotten your business off the ground and are truly just in a start-up phase, it's not really rebranding at all. And that's okay.
It takes a lot of tweaking and fine-tuning to birth a business that represents your greatest talents, products, and skills, but building a brand— well that takes time. Rebranding is what Google just did. They finally changed that (in my opinion) hideous selection of mismatched fonts to a san serif font with their same primary color scheme.
Think about Free People. They change their website practically daily; they even change the font of their logo, because after all, they are 'free' to do whatever they want because they have built a successful brand.
So let's talk about what a brand really is before we start throwing around, "I'm rebranding." Because 90% of the businesses out there do NOT have a brand. Holistic Fashionista is still building it's brand name- I don't think we've even earned that title yet.
First things first: A brand has a following. It can take years to establish a brand, and more often than not, it doesn't happen overnight, unless consumers become obsessed with your stuff! Small businesses make products, but it is consumers who make a brand.
If you're in the coaching world, you already know that copycatting is inevitable (super annoying, nonetheless), but here's the the cool part: while products/programs can be copied, if you're a brand there's a lot less to worry about: consumers become attached to "brands" (especially luxury brands) because they have feelings invested, which keep the loyal fans coming back for more! (Finally, a silver lining for having copycats). Phew!
If you're looking to build a brand, the first step is to NOT to 'rebrand', but instead, commit to serving your Kismet Clients™ and your cause… and serve them well! Get your fans and followers consuming your awesome products and falling IN LOVE WITH THEM so they establish a brand name for YOU.
Your commitment to your cause, why you got into business for yourself in the first place, is everything when you're building a name for yourself in the marketplace. Every time to you decide to change your business, you're not rebranding, what you're really doing is prolonging the success of your business! And not to mention, you're confusing your people, which as a result makes building a brand take WAY longer.
It's okay to be in the start-up phase of your business, but the next time you decide to change your logo, what products or programs you sell, or go after a different niche market, you aren't 'rebranding', what you are really doing is fine tuning your marketing message.
If nothing else remember this: consumers make brands, not logos and not products. If you want your business to eventually be a brand, commit to your cause and create a growth hacking strategy to position your business in front of thousands of Kismet Clients®! When they finally fall in love with your stuff and share it with their friends, you can send them a bouquet of flowers and thank them for creating your brand!
Once your business is a brand… then feel free to rebrand. Just don't make too many major changes… Just like Google rebranded by changing the font of their logo, they kept the primary colors because it's part of their brand. Free People might be the queens of rebranding their website, but their vibe and their consumers (Kismet Clients®) always remain the same.
---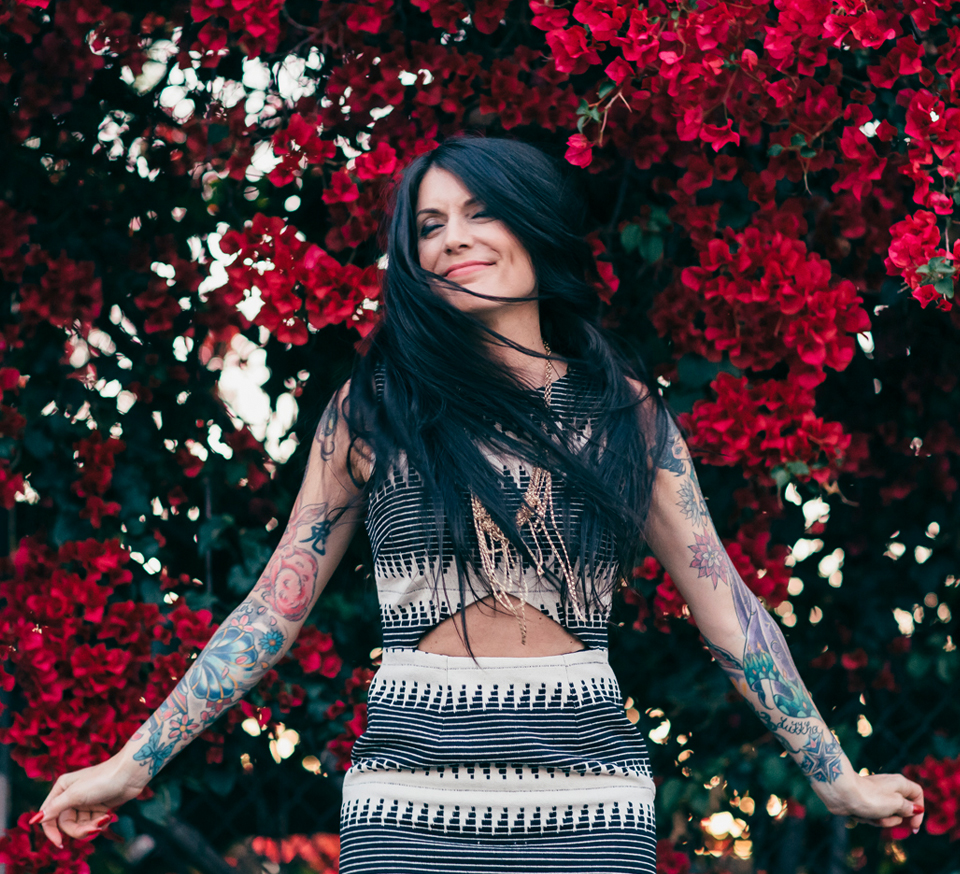 ANGEL QUINTANA IS AN AUTHOR, METAPHYSICAL TEACHER, BUSINESS MENTOR, AND APOTHECARY WHO IS KNOWN FOR HER THOUGHT-PROVOKING LECTURES THAT EMPOWER THE MODERN DAY THOUGHT LEADER.

HER HOLISTIC APPROACH TO INTERNET MARKETING IS PERSONALIZING THE WAY WE LOOK AT MONEY GENERATING ACTIVITIES; WHILE WITH HER FORWARD-THINKING CONCEPTS, SIGNATURE SYSTEM® AND KISMET CLIENT®, INSPIRE OTHERS TO THINK FOR THEMSELVES, EMBODY THEIR GIFTS, AND CREATE NOTEWORTHY PRODUCTS THAT SOLVE PROBLEMS FROM THEIR ROOT IN ORDER TO BUILD SPIRITUAL AND PHYSICAL WEALTH.

LEARN MORE ABOUT ANGEL AND HER WORK BY SUBSCRIBING TO HOLISTIC FASHIONISTA MAGAZINE. IF THIS ARTICLE//VLOG HELPED YOU, I'D ♡ TO HEAR FROM YOU! FOLLOW ON INSTAGRAM OR FACEBOOK!
---